Have you heard the playlist for The Hunger Games' "Catching Fire" yet?! Such a good set of tracks! My favorites are "Silhouettes" (Of Monsters and Men), "Shooting Arrows at the Sky" (Santigold), "Mirrors" (Ellie Goulding), and "We All Want to Rule the World (Lorde). I also love "Devils May Cry" (The Weeknd).
Search them up and listen to these- and tell me what you think and what your favorites are in the album!
Here are some of my favorite fashion-related things that match the mood of the songs ( and actually, I was planning to make a video, but I couldn't decide which song was the best for this, so I guess it'll come next post! )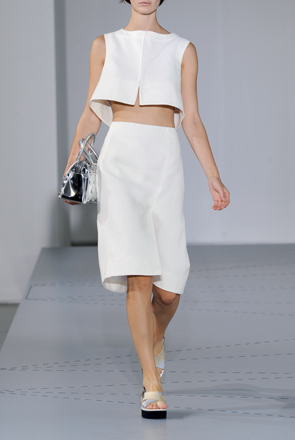 Well, actually, this is all fashion.
Images from top, right to left:
-Chloe
Also, here are some REALLY good books that you may like if you enjoyed the Hunger Games - though a lot of these are a slightly different genre.
2. The Mortal Instruments (Cassandra Cass)
3. The Fault in Our Stars (John Green): this book is EXTREMELY different from the Hunger Games, but nonetheless amazing.
4. An Abundance of Catherines (John Green): now we're going off of the main theme!
5. Auntie Mame (Patrick *something*): this is such a funny, incredible book!
6. Shadows and Bones : a series, slightly like The Mortal Instruments
I hope you enjoy your reading this week! I'm working on a book review right now to post next!